5 Secrets of Real Estate Photography
With the rise of real estate photography as an effective marketing strategy for real estate agents, many have been learning how to play the game of photo-taking.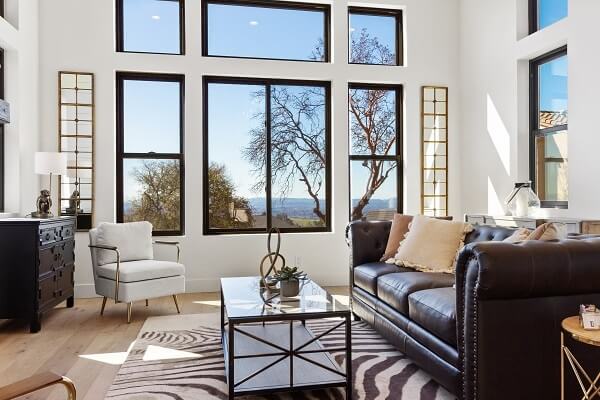 Like how the saying goes, "a picture is worth a thousand words," real estate photography brings a thousand bucks more. Here are five secrets to real estate photography to help your property listing get noticed.
Invest in the right equipment.
How can you even start taking photos if you don't have the right equipment? To start doing real estate photography, you need to have your equipment. Buying the whole ensemble can be expensive, but investing in the right equipment (whether cheap or expensive) can help you save a lot of money. When it comes to equipment, there are just four things you need to have - camera, lens, tripod, and flash.

Your camera should not be the most expensive and newest. The only thing you need to keep in mind when choosing the right camera is the ISO performance. Many professionals recommend owning wide-angle lenses to make the subjects look smaller or bigger when it comes to lenses. You might want to save up as lenses are expensive. With a tripod, as long as it's a stable and durable one, you can work with that. The flash can help take pictures of interiors, especially when you want more exposure. Your camera's flash won't do much, so it's better to invest in an off-camera flash and wireless triggers.

Other than these four main things, it is preferred to know extensively about editing software to correct your shots. The most popular software used are Lightroom and Photoshop. Moreover, when you want to have stellar photos for your listing, you might want to consider owning a drone. Drone photography nowadays is the big thing when it comes to real estate as it pays enormous dividends.
Know the highlights of the property.
A buyer usually takes a look at the exterior of the property first when viewing listings online. So, it is best to know what are the highlights of the property. You can ask the real estate agent what the property consists of or look around the house instead. The angles must be well-thought-of to entice clients to review further what the home can provide. If it has a pool or patio, make sure to highlight it in your images.

Other facilities a house may have is a gazebo, a spacious lawn, a beautiful backyard, or even a barbecue pit. It is recommended drone photography with this to provide more perspective.
Don't rely on editing software to fix mistakes.
It is good that editing programs can help you enhance and fix those tiny mistakes in the photos. But relying on these programs to enable you to correct all errors is a big mistake. It would be best to take the right shot during the shoot.It is better to take time to compose your shot than taking so much time on Photoshop, figuring out how you can straighten the image. By doing this, you will spend much less time trying to correct the mistakes taken during the shoot.
Explore with camera settings.
Since you don't want to rely on editing programs entirely, it is best to play with your camera's settings to achieve the best shot. Photographers would agree that when it comes to photography, it all boils down to light. When taking pictures of properties, there is no universal setting for every image.

So, it would be great if you explore your camera settings at least before the day of the shoot. This will allow you to get familiar with the uses of each setting. According to professionals, capturing light is the primary key to create quality photos. You must be familiar with the shutter speed, aperture, and ISO of the camera for the best results.
Make a virtual tour that is easy to navigate.
A 3D virtual tour is one of the newest marketing strategies of real estate agents to attract leads. It's as if you are already at the property when you look at virtual tours. This is much more convenient for clients since they don't need to travel to see the property in person. Create a virtual tour that's easy for your audience to navigate.

There are two main types of navigation: floor navigation and visual navigation. Floor navigation presents a floor plan of the property. You can click on a specific part of the property to directly show you how it looks like. Visual navigation requires you to click on the image to move around the house. This setting is also used in Google Street view.

These are just some of the secrets of real estate photography. Many more techniques are out there to help you capture the perfect real estate picture that would help you close that deal.

If you think this is too much for you to learn, why not hire the professionals? Let us help you market that property faster! Click here to know more about us! And together, let's see the world from a different perspective.